🌟 Discover Unmatched Comfort and Safety: Introducing the 2023 New DOT Baseball Cap Motorcycle helmet, Engineered for Excellence!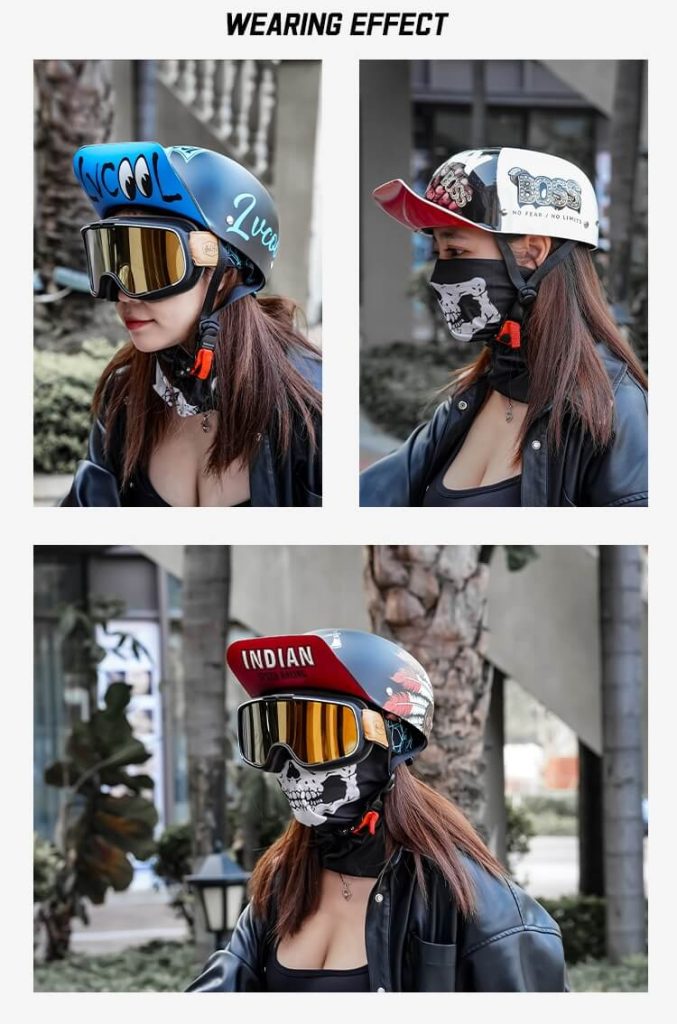 Get ready for a transformative riding experience with the Retro Baseball Cap Motorcycle Helmet – a true marvel that effortlessly melds safety and comfort. Crafted to perfection, this motorcycle crash helmet is your ultimate ticket to secure and stylish journeys.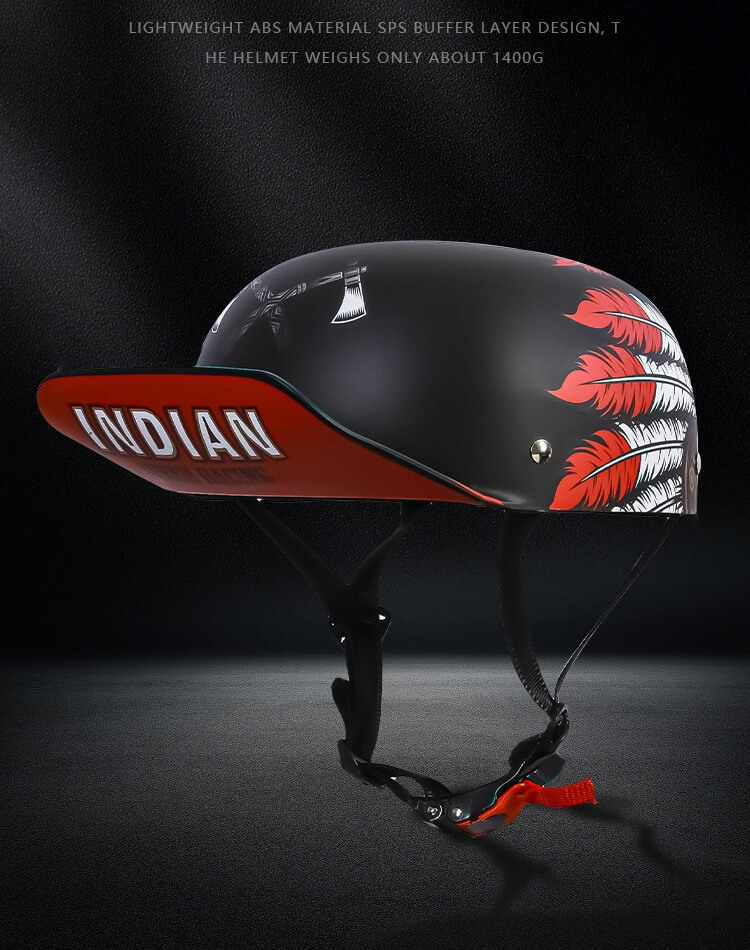 💥 Elevate Your Safety: Revolutionize your protection with the top-tier ABS shell that defines this helmet. Unyielding to chemicals, resistant to heat, and endowed with remarkable surface hardness, it's a fortress for your head. With the added advantage of a premium EPS cushioning layer, every impact is met with extraordinary cushioning, maximizing your safety quotient.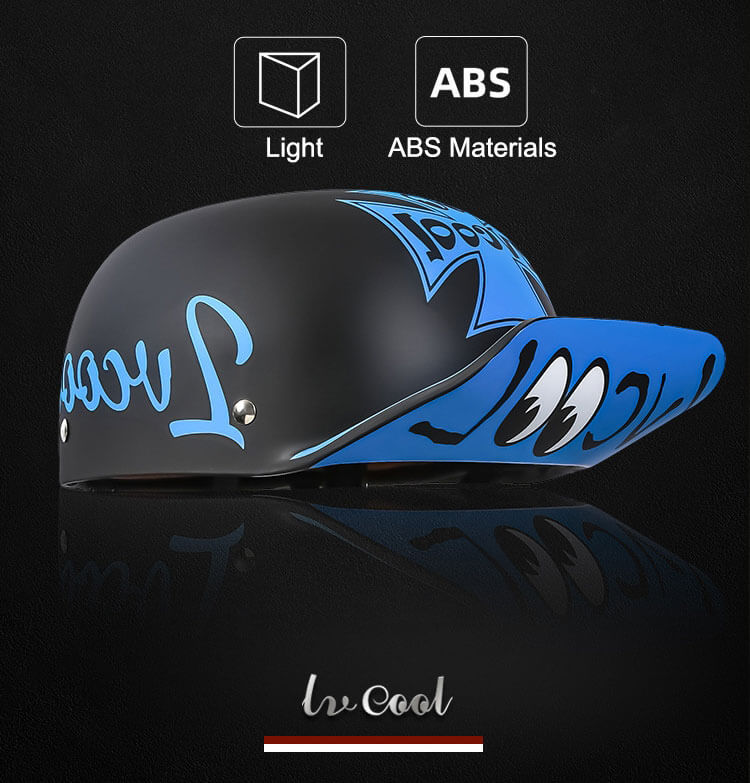 👑 Supreme Comfort Awaits: Your comfort is paramount, and the plush velvet inner lining ensures it's not compromised. This breathable, velvety embrace not only conforms to your contours but also wicks away sweat and odors. A snug fit combined with an airy feel ensures a blend of safety and comfort like no other.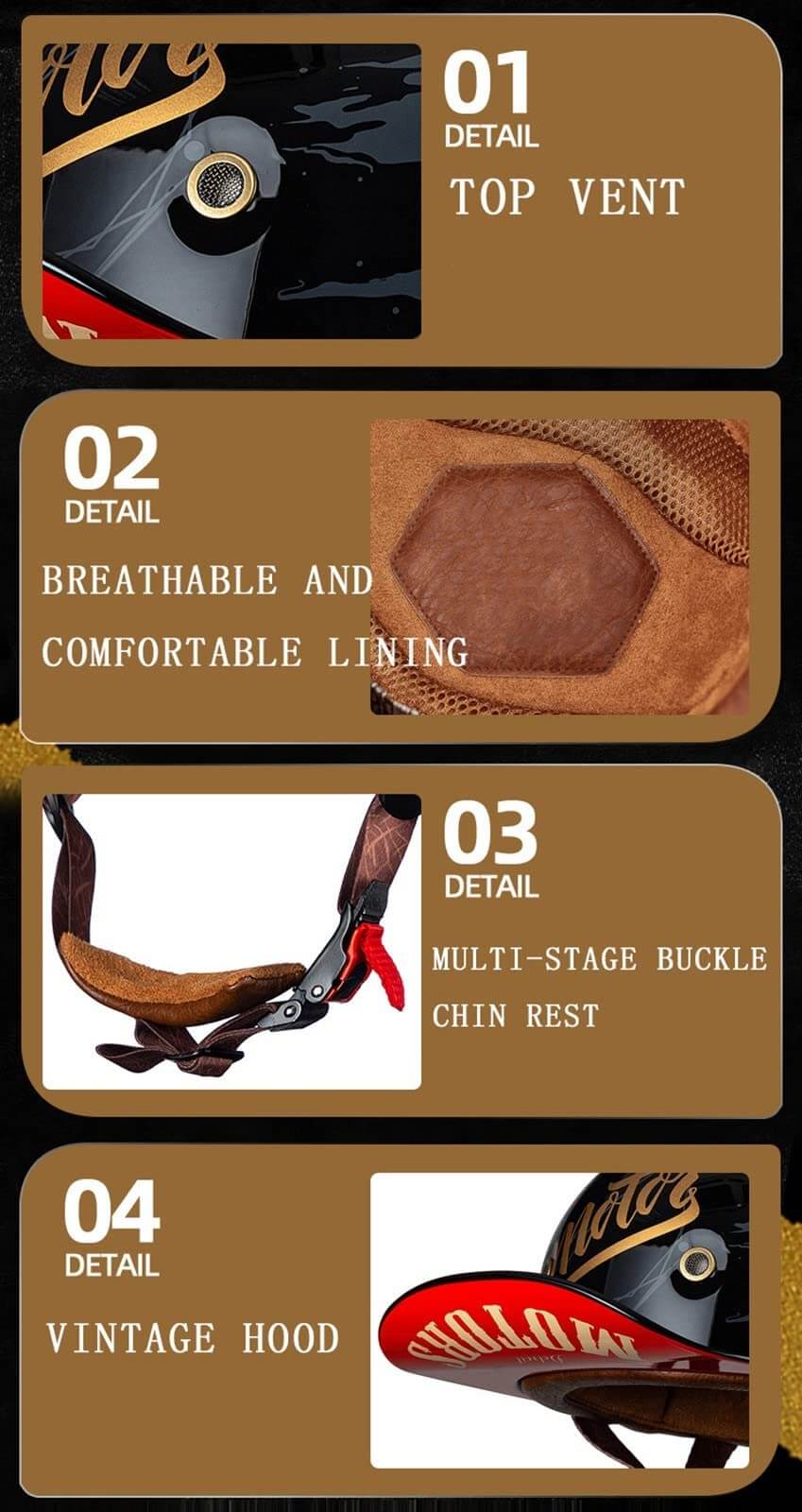 ✨ Lightweight Mastery: Bid farewell to nerve-induced fatigue during long-distance rides or bustling urban commutes. This helmet's featherlight design, merely 450g, redefines the concept of comfort, ensuring that you're free from the burdens of pressure and strain.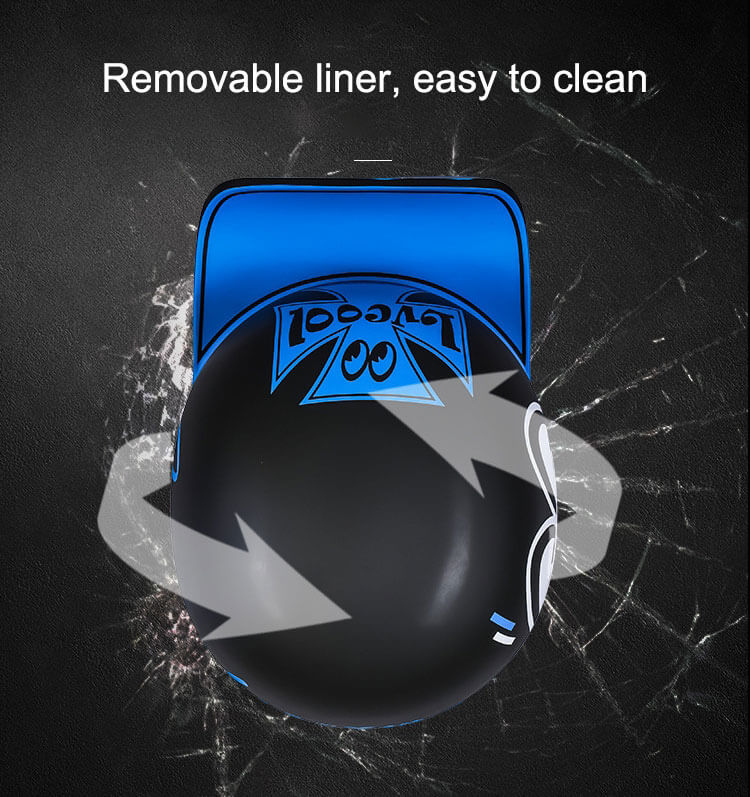 ⚡ Swift and Simple: Experience a helmet that respects your time and convenience. The DOT Baseball Cap Motorcycle Helmet features an adjustable chin strap and a quick-release buckle that are a breeze to adjust and open. Your comfort, from donning to doffing, is an absolute priority.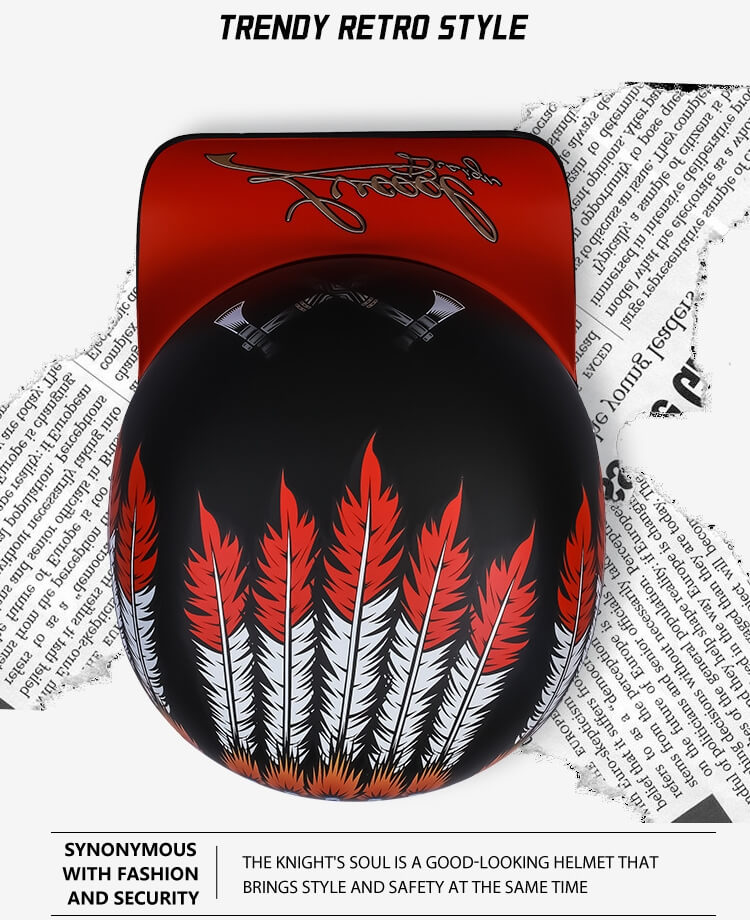 🔒 Approved by ECE R22-05/DOT: Embrace a helmet that not only exceeds expectations but also surpasses safety standards. With approval from ECE R22-05 and DOT, this half face helmet stands as a testament to its excellence. It's a legal companion on roads spanning the UK, America, and Europe – making it the perfect choice for your outdoor escapades, whether it's road biking, racing, cruising, or scooting.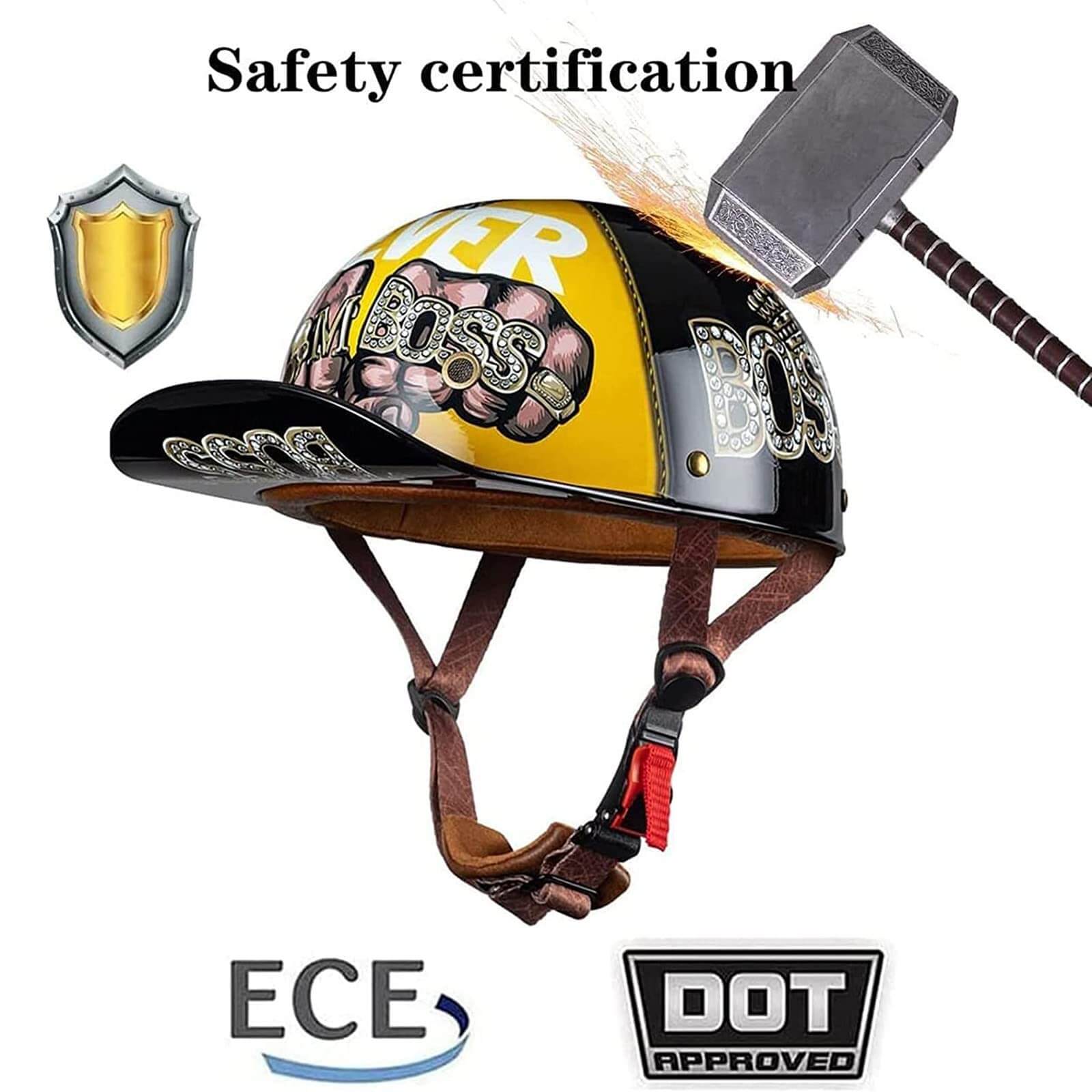 In essence, the Retro Baseball Style Motorcycle Helmet is more than just a helmet; it's a symphony of style, safety, and serenity. Don't settle for the mundane; embrace the extraordinary. Elevate your riding journey today with a helmet that's rewriting the rules of protection. It's not just a helmet; it's a lifestyle choice that resonates with those who seek nothing but the best. Secure your adventure with unmatched panache – get your Motorcycle Baseball Cap Helmet now!