Do you want to become a heroic hero like Catwoman? Put on this DOT Approved Cat Ear Motorcycle Helmet and become a dark lady knight!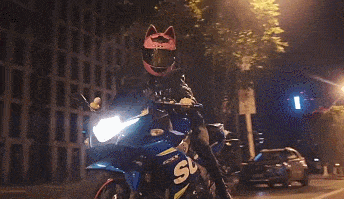 Our designs are inspired by anime and film, and our cat ear motorcycle helmets are both technological and fashionable.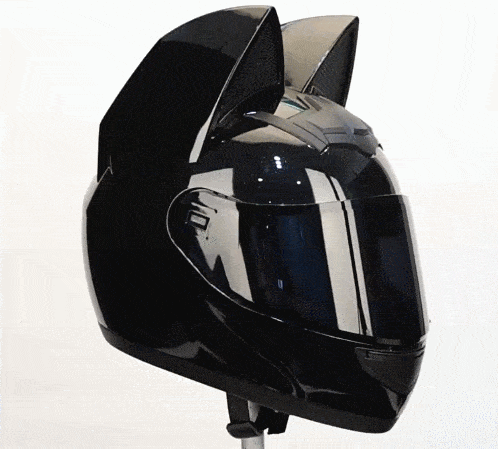 Breathe easy, ride easy: The Ventilation System takes your comfort to the next level. Fully adjustable intake and exhaust vents create a constant, refreshing airflow – an oasis of coolness that wraps around you. Bid farewell to overheating; embrace a ride that's both exhilarating and comfortable.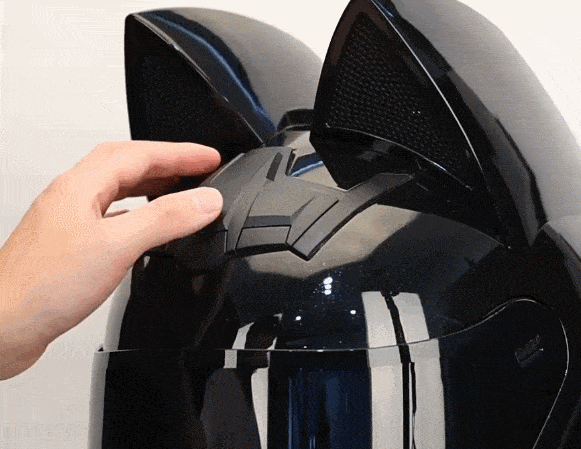 Detachable cat ears: Let you switch between different styles at any time!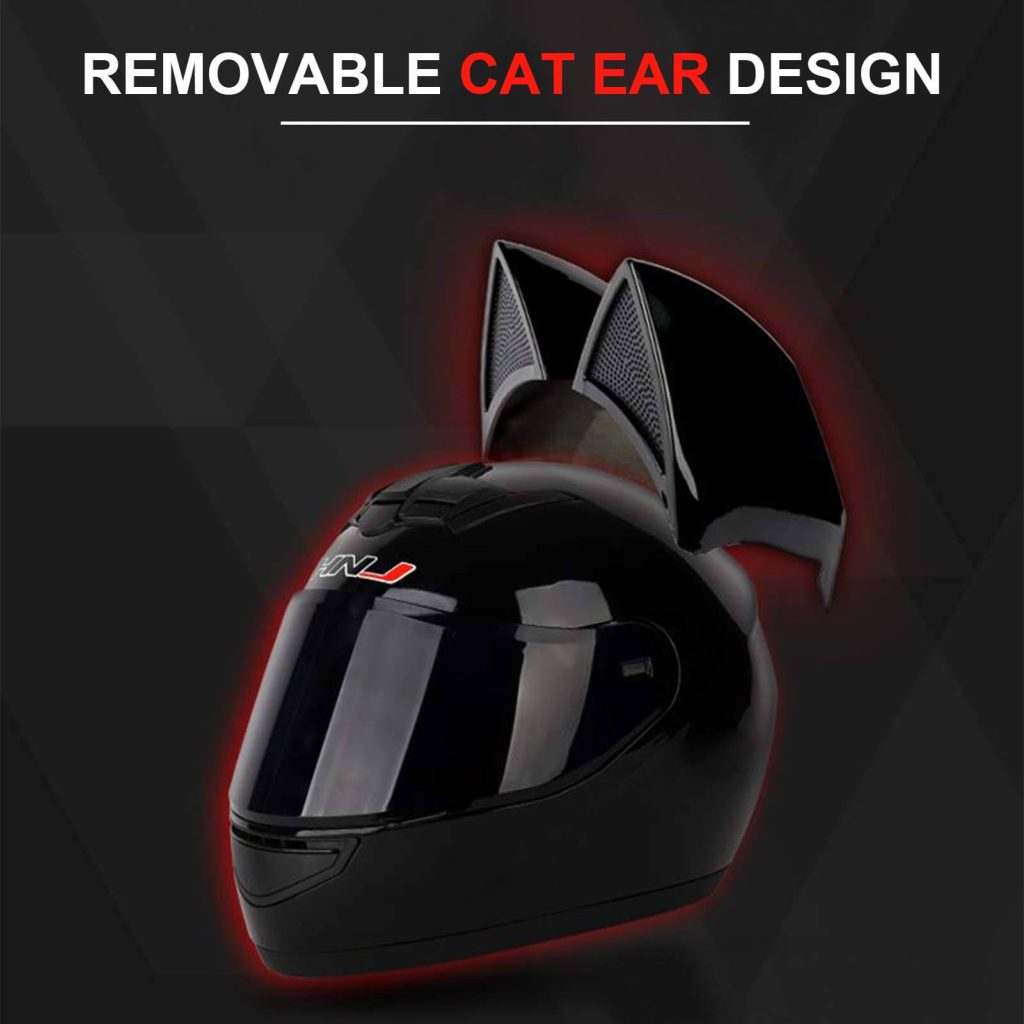 Light as a feather for protection: Light as a feather, stable as a fortress. That's the promise of the lightweight ABS housing. It's precision crafted and a true reflection of advanced engineering. The thick internal padding gives your head luxurious comfort, making every ride a pleasure.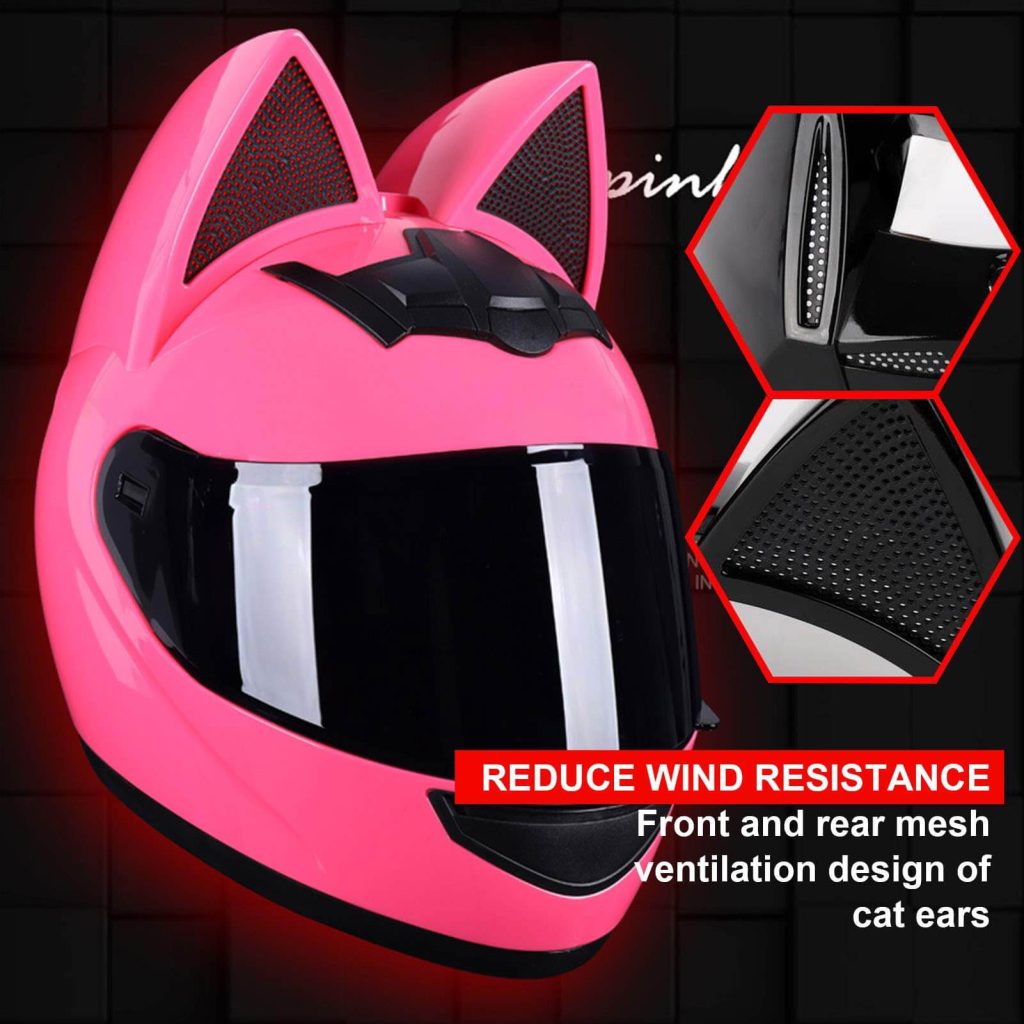 Unbreakable elasticity: Thanks to the robust, highly elastic front visor, frontal impacts are steadfastly defended against. This visor is not just a shield, it is a guardian that stands firm against accidents. Ride with confidence, as safety is your steadfast partner.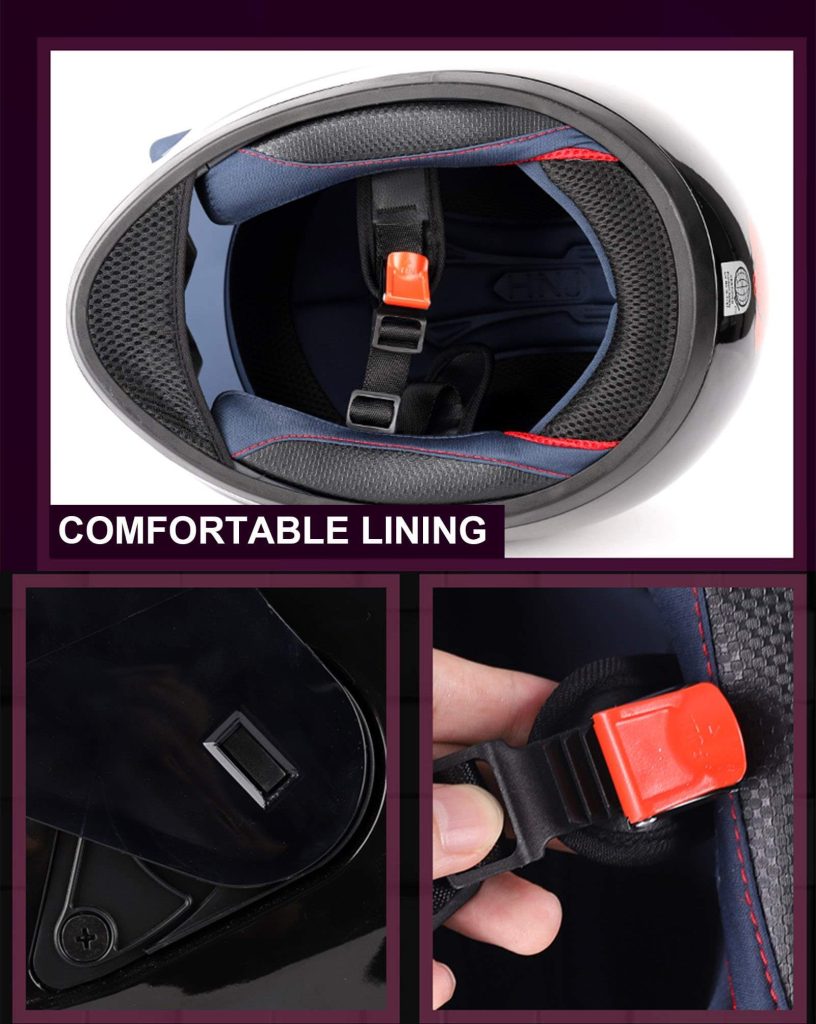 The sun visor at your disposal: No more squinting in harsh sunlight or sudden changes in brightness. Our helmets are equipped with a freely switchable inner visor. This is your instant remedy for strong sunlight or sudden changes in tunnel light. Ride with clarity and confidence, whatever the light conditions.
Easy to fit and clean: Our cat ear helmets are made with user-friendliness in mind. Adopted the structure of easy to remove the inner lining. So that you do not have to worry about cleaning the helmet again!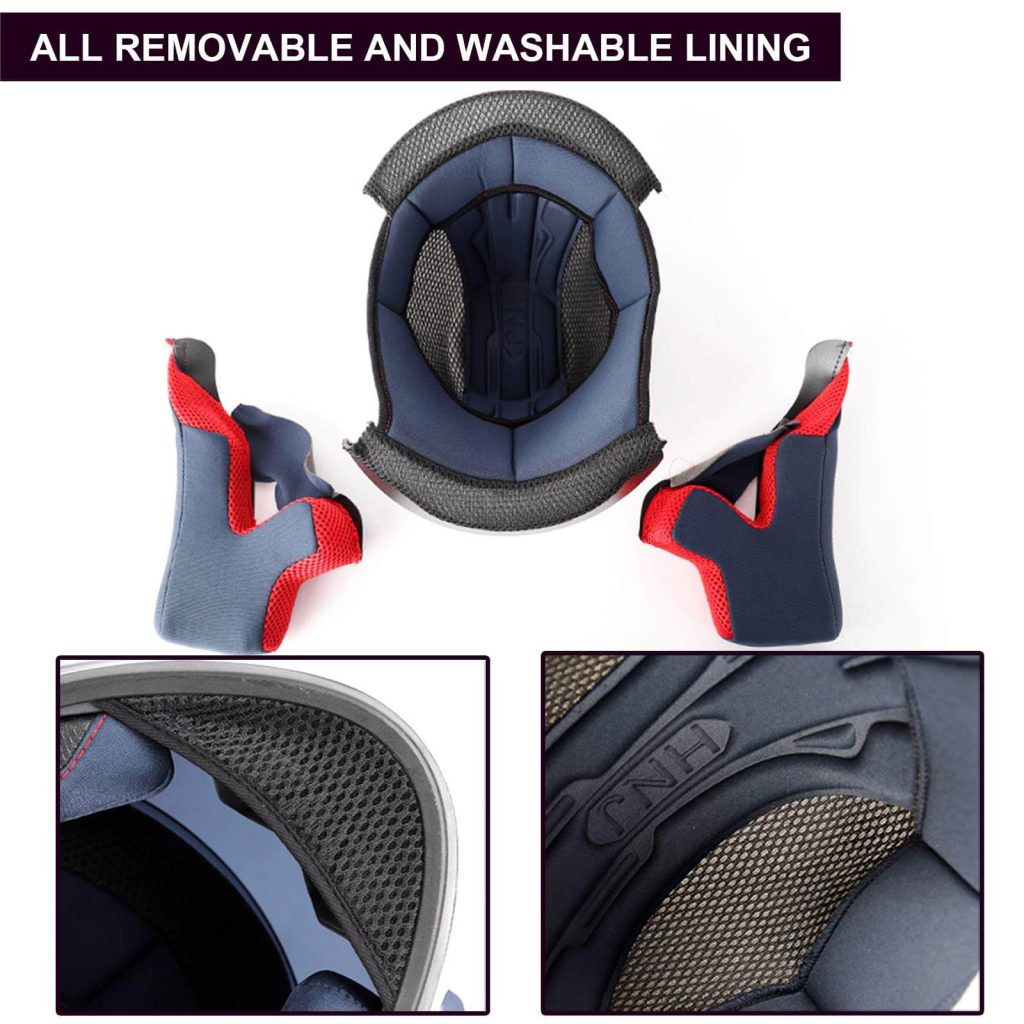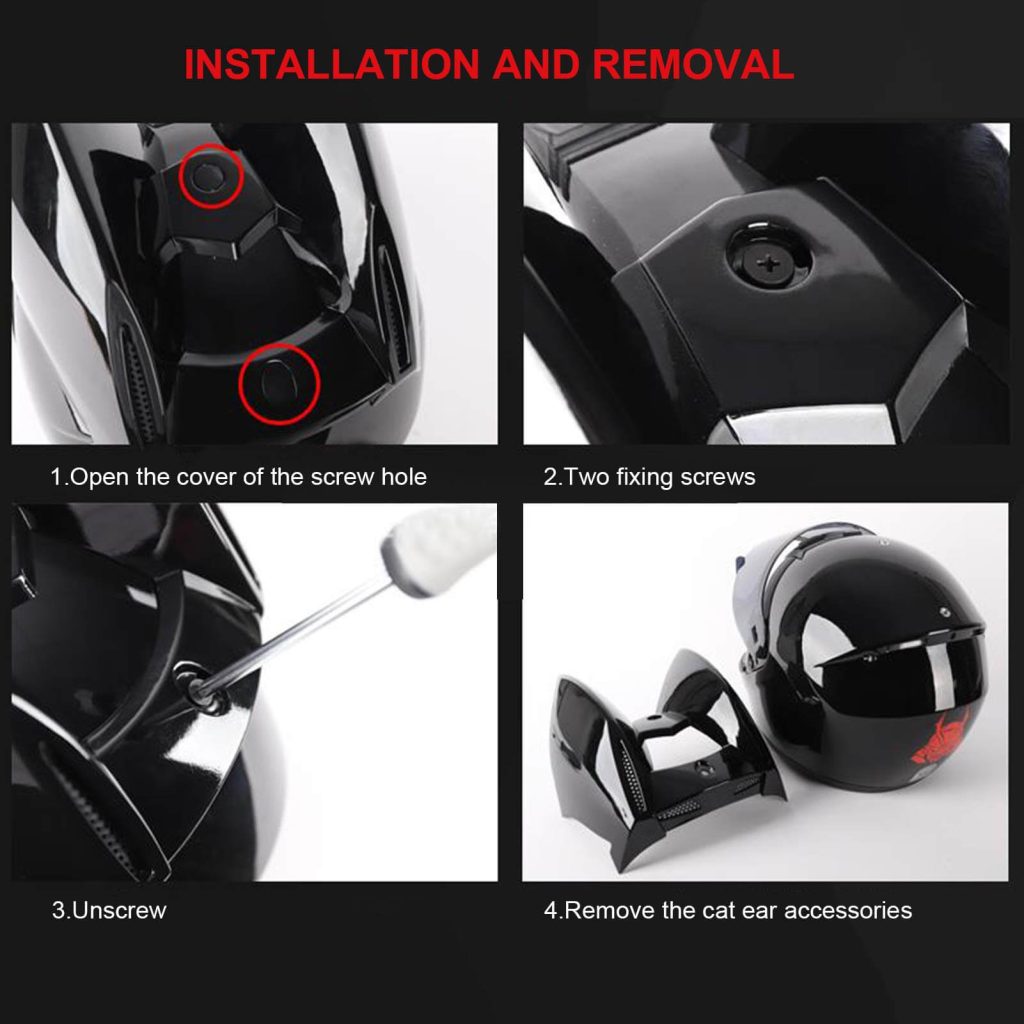 Don't settle for the ordinary – embrace the extraordinary. Elevate your riding journey today with a helmet that embodies the perfect synergy of lightweight comfort, advanced protection, and unparalleled innovation. Your adventure awaits – secure it with the Ultimate Helmet Marvel now!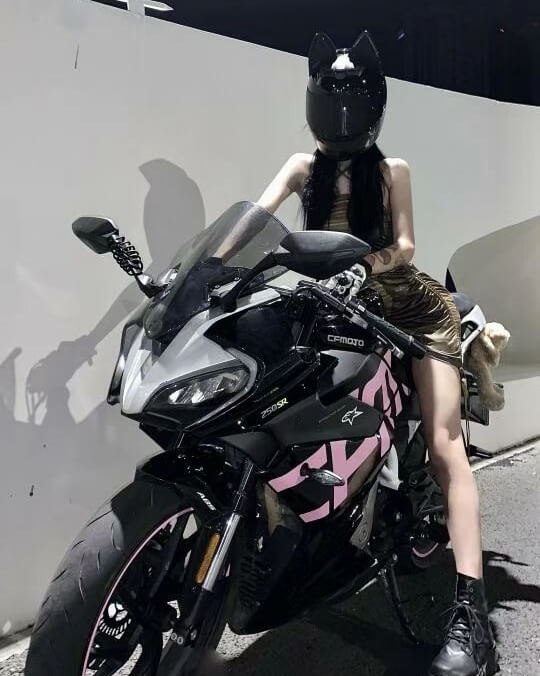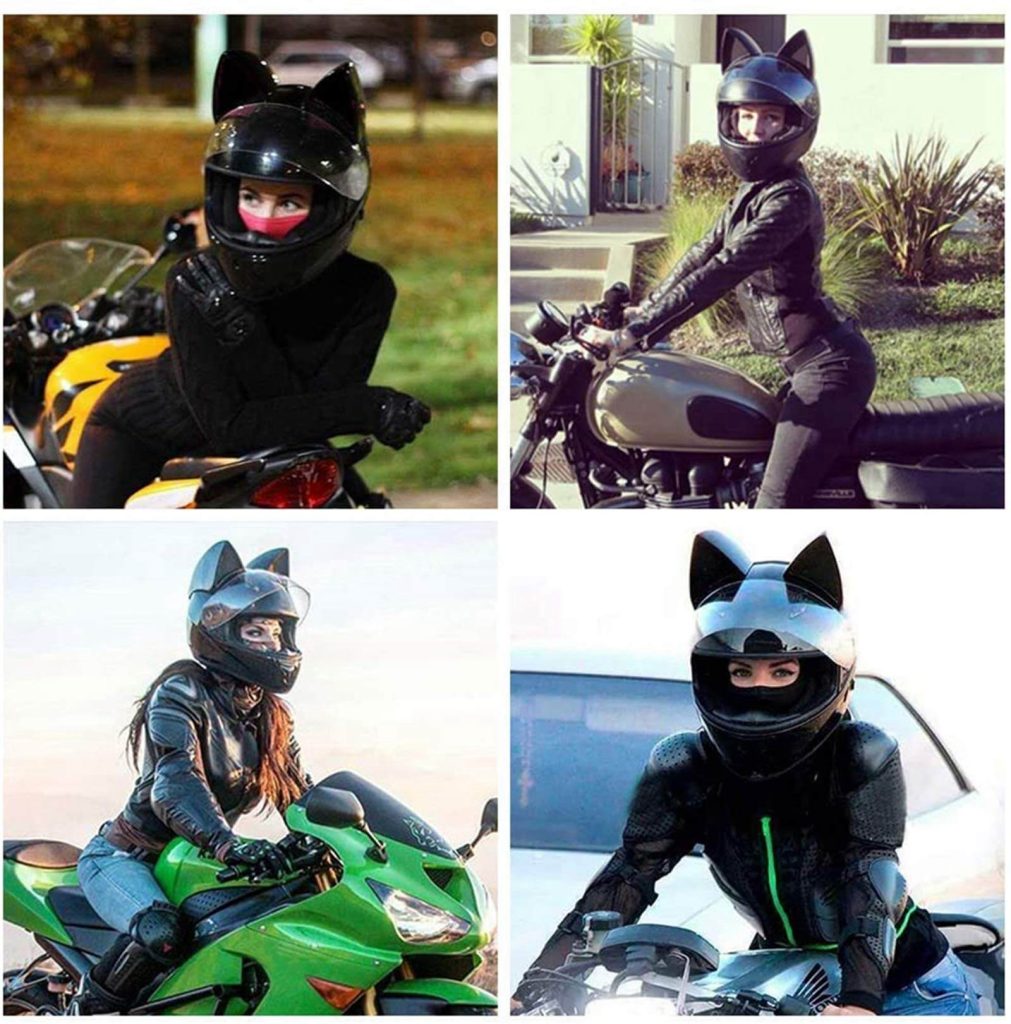 PRODUCT SPECIFICATIONS
● Type: full helmet
● Product Type: Full Helmet
● Shell material: ABS (material)
● Lining: high density EPS buffer layer
● Product weight: 1500g
● Product standard: DOT, ECE standard
● Size:S=50-53CM,M=54-56CM,L=57-59CM,XL=60-62CM